Drink Easy Drinking Novelties

Our Company Hazy Days Innovations, LLC is located in Denver, Colorado and was founded in 2010
we're dedicated to give you the very best beer drinking novelty and shotgunning experience possible. Majority of our plastics are made here locally. We have 3 registered brands (and many more to come):
- BeerBong.com - Beer bongs and beer bong accessories
- Drink Easy - Drinking novelties
- Shotgun Keychain - Shotgun beer
All of our products are easy to clean and made from high quality materials.
Our manufacturer is a top US plastic injector with over 40 years of experience, having a top cutting-edge injection molding facility in Denver, Colorado.   
We care about customer service and try to be #1 at it. If you have any questions, comments or would like to work with us please contact us and we will get back to you within one day.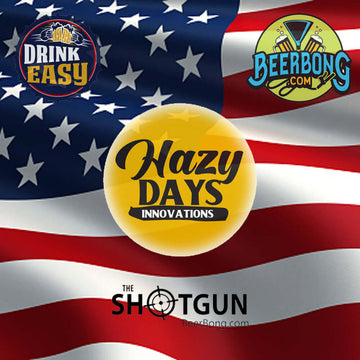 We are a proud
American Company.
Funnel & Tubing

Funnel 100% recycled plastic & FDA approved tubing.


Free Shipping

Free Shipping on all orders in the USA.


Customer Service

We care about our customer serivce and try to be #1 at it.